Hi, my name is Mrs Gentle (aka Mrs G to everyone at Abercerdin). It was a great priviledge to be chosen as Head teacher of Abercerdin Primary School in October 2012. It has been a very exciting year and I am very lucky to work with such a hard-working, caring and committed staff and community.
Click on the logo below to read my blog called 'Home School Happy'!
School Council Interview
What did you want to be when you were little?
I loved watching heroes on TV. My favourites where Wonder Woman, Cagney and Lacey and Superman. I was very proud of my Mum, who, at the time, was a hard-working teacher in our local primary school. The children in the school really liked her. She had a no nonsense approach and helped lots of children to become confident achievers. This inspired me to become a teacher at a very early age.
What was your favourite subject in school?
I love music and played the violin, piano, recorder and sang in a choir from the age of six. I loved attending residential orchestral courses at Ogmore -By-Sea every year from the age of eight and led the school orchestra as lead violinist (I was very proud of this!). I really enjoyed art and sport throughout school. I was part of the school's rounders,hockey and swimming teams and looked forward to playing against other schools. My most favourite subject was English. I adored reading and spent every weekend scouring the shelves of my local library. My favourite book is Roald Dahl's 'Magic Finger'.
Were you ever called into the headteacher's office?
My Mum was the Year 6 teacher at my primary school so I behaved myself and worked hard. I would have been really upset if I had let her down by being silly.
What do you enjoy doing outside of school?
As you know I have a young family (two very energetic boys), we spend all our free time in Tenby on South Beach. It is such a beautiful place and has amazing heritage (history). Have a look at my blog 'Home School Happy' for posts and photos of my times in Tenby. I love taking photos as you will see below.
South Beach, Tenby, my most favourite place in the world!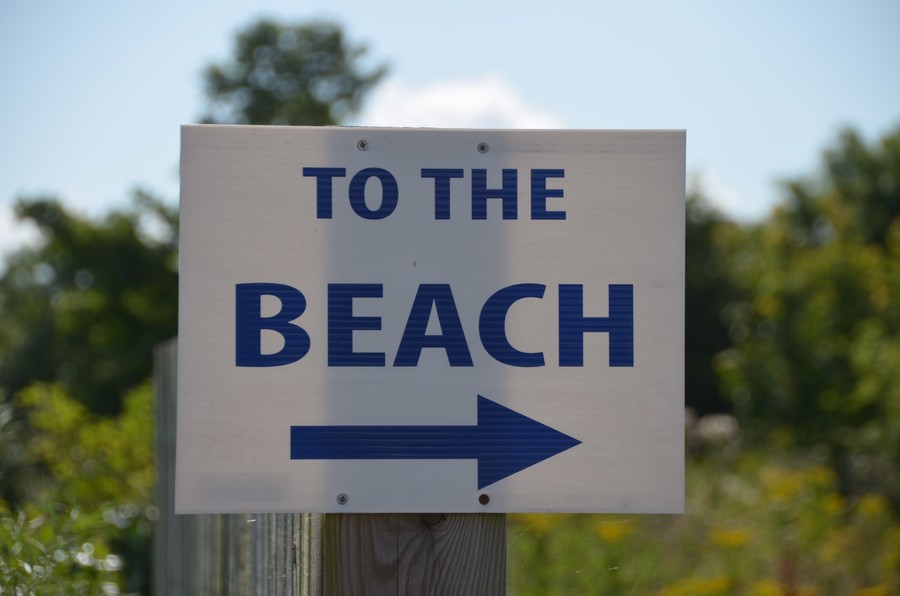 I love cups of tea at Tenby Harbour.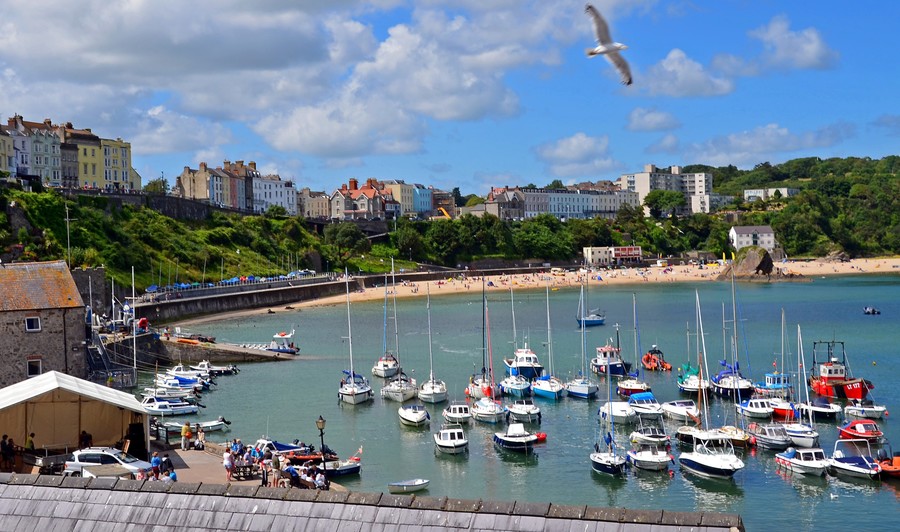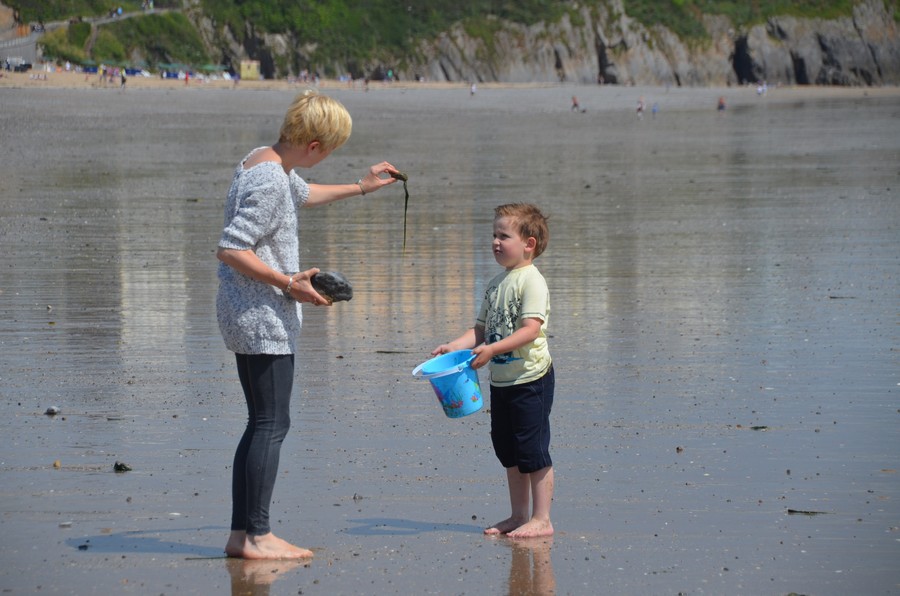 We went on a Seal Safari last summer and saw lots of seal pups on the rocks around Caldy Island which is just off the coast of Tenby.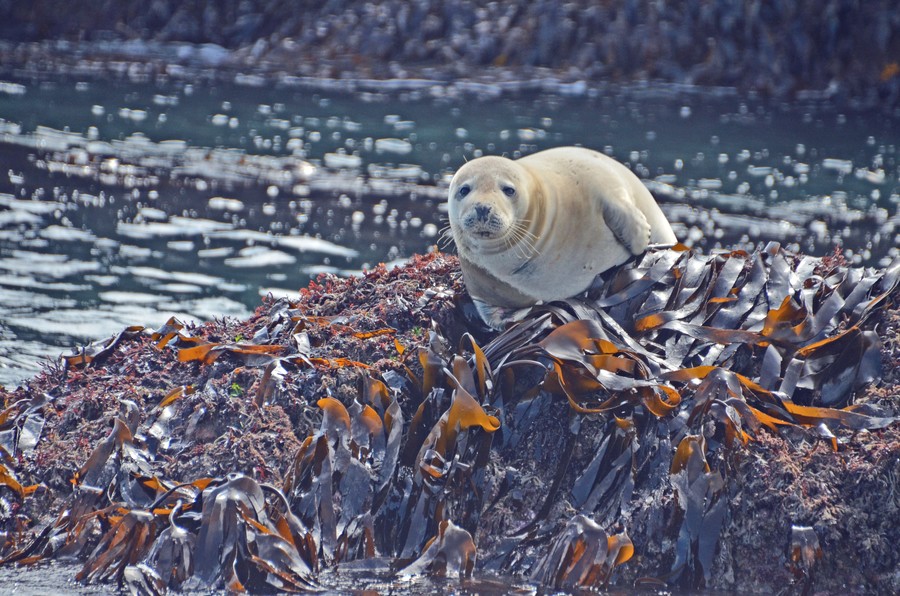 I love animals and visit the Pembrokeshire County Show every year.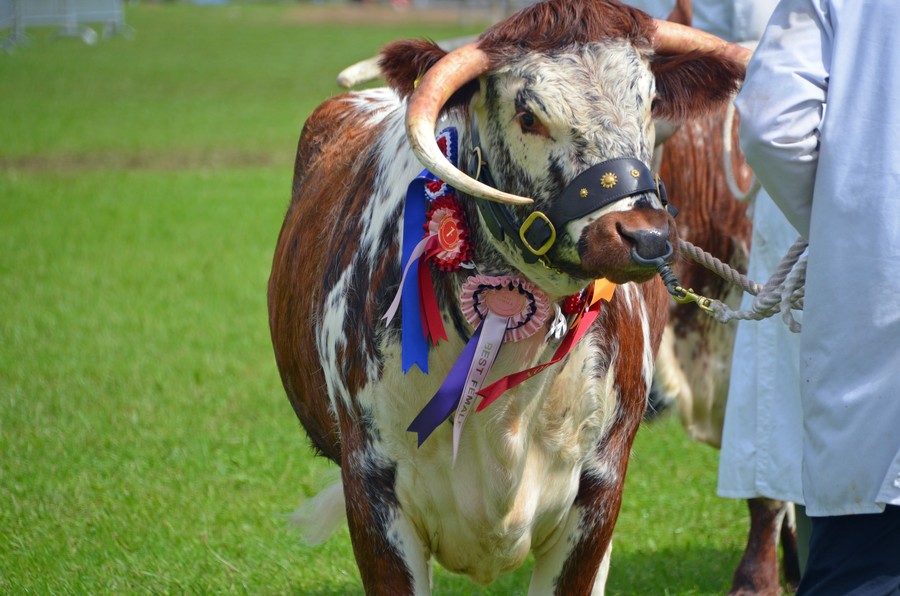 I took this photo on a very hot summer's day. The Harbour and houses look beautiful.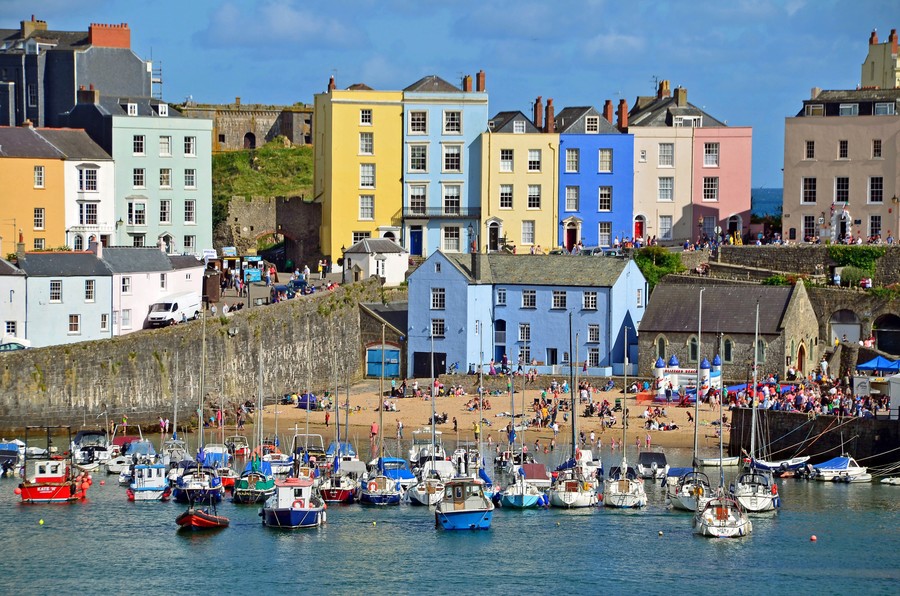 I love the giraffes and penguins at Folly Farm! I think he's smiling at us!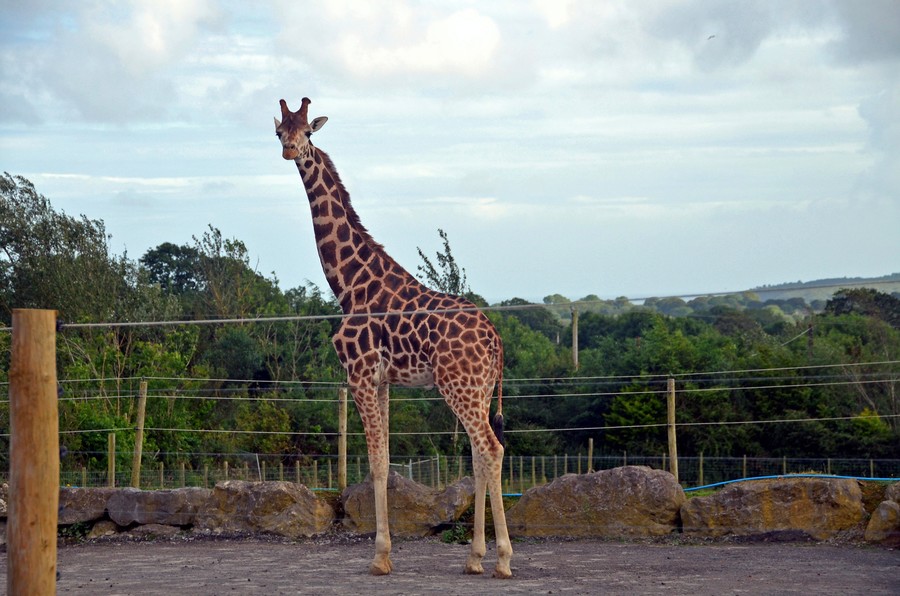 Collecting seaweed to create a sea monster on the beach.